Estonian Road Administration Application

---
In co-operation with the 
Estonian Road Administration
ELB has created a Web Map Application for
Road Register
.
In the Application there are displayed:
State Roads - road numbers, road coating

Thematic Layers - covering type, road class, condition level in summer, condition level in winter, service company, traffic frequency, speed limits, lightening
Point Thematic Layers - accidents, buss stops, bridges, culverts, observatories, parking lots, etc.

Cadastral Map
Administrative and Settlement Division
Map Sheets
Background Maps:


Orthophoto
Estonian Basic Map
In Road Register the user can apply a filter to data (
Step 1
) and visualize it on map (
Step 2
). Information about road restrictions and repair is also available. This service is public.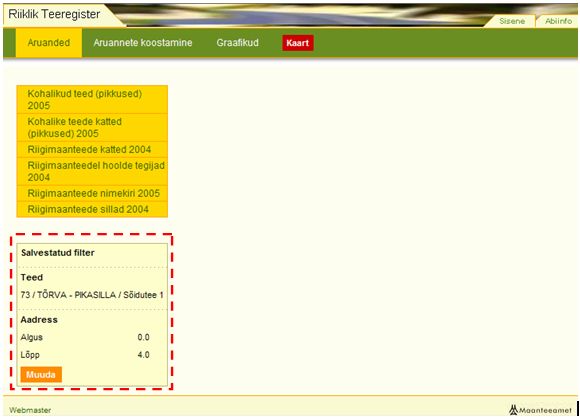 Step 1: User applies data filter.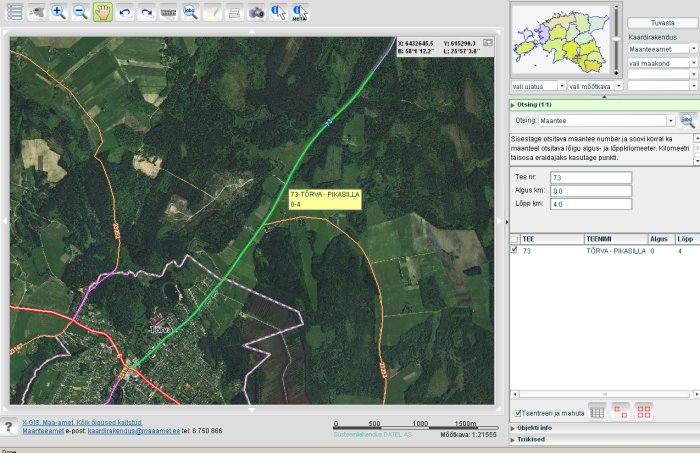 Step 2: Filtered data is opened in map window.
---
Contact:
kaardirakendus@maaamet.ee
, +372 6750 866