Data downloading
From this website anyone can download the data of the Estonian Land Board's geological databases. While using these data references to the data owner and time of the database output are obligatory (e.g Geological Base Map. Estonian Land Board, 2018 OR Borehole database. Estonian Land Board, 2018).
Geological Base Map
The output including recently mapped data is renewed at least once a year.
Take a look at the descriptions of the thematic maps, mapping guide and explanatory notes and current status of mapping.
Cross sections (pdf) and ArcGIS style file have been added to the data. The latter enables to view features according to the mapping guide (matching by Kood/code field).
Data by themes: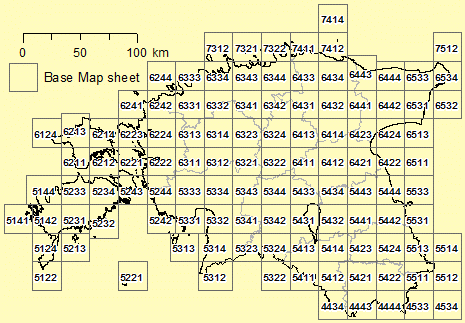 All the layers of the Geological base Map have been publisehd in the Geology X-GIS map application and Geology WMS service.
Borehole database
The newest data are provided by the Borehole database queries. The downloadable output is renewed once a month.
puuraugud.zip ( 3.1 MB, 1.11.2018 ) - Borehole database data in csv format
Contact person: Ivo Sibul