Land Information Application

---
Land Information Web Map Application is displaying the Land Information System maps and different spatial data layers according to the zoom level and user selection.
The user can choose between three different types of background maps:
Hybrid map - buildings, road network, administrative and settlement borders, water, orthophoto

Orthophoto
Map - starting from scale 1:24000 the Estonian Basic Map is displayed

On the background maps can be displayed:
Cadastral map

Land evaluation and fertility zones
National Geodetic Network
Map sheets

Queries by parcel identifier, village name, land register unit number, geodetic point code or name can be made.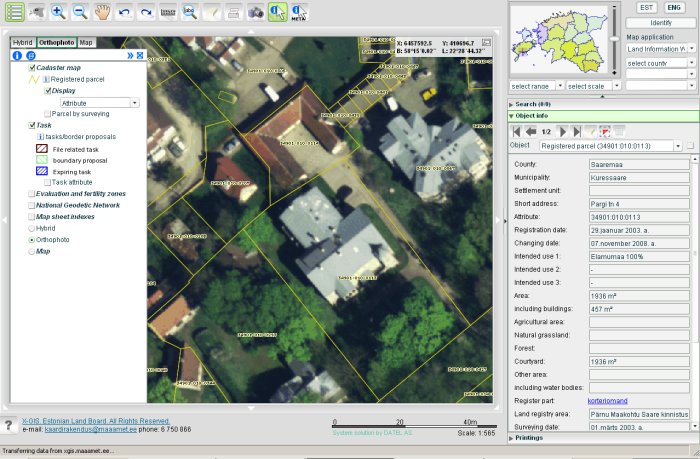 Land Information Web Map Application. Cadastral boundaries and information are displayed.
---
Contact:
kaardirakendus@maaamet.ee
, +372 6750 866