Estonian Basic Map

---
The Estonian Basic Map is a seamless digital topographic database covering the whole territory of Estonia. It contains information on utilities (roads, electric power lines, etc.), settlement, hydrography, place names and land use. The accuracy and content corresponds to the mapping scale of 1:5000- 1:10 000. The used projection is L-EST97 (epsg:3301).

Data is available in following formats: vector (MapInfo TAB, ESRI Shape or GDB, Bentley DGN v8), color or monochrome raster (GeoTIFF)
The latest, 2016 version is made from 27.01.2016 database dump

There are total of 2083 sheets (5*5km each).
Each year some part of Estonian territory is updated (data updates affect all spatial layers). Roads, buildings, water network, land use and place names will be updated routinely by Estonian Land Board employees.

The following figure is showing the temporal extent of the Estonian Basic Map in digital format as it is available at present time.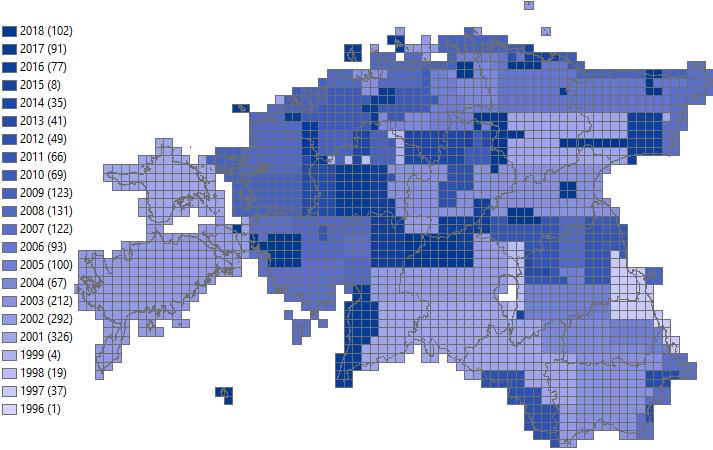 ---